THE FUTURE CMO:
RECALIBRATING DATA TO INFLUENCE
Expectations are increasing. Marketing budgets are tightening. The CMO must do more than ever with fewer resources and in record time - and the cracks are showing. The average tenure of a CMO has dropped to 40 months.
The situation, however, is far from hopeless. Data-driven marketing has allowed some CMOs to be trailblazers, responding dynamically to an unpredictable digital market with ever-changing consumer behaviour.
Download our white paper to learn how harnessing the power of data can help make CMOs and their marketing teams indispensable.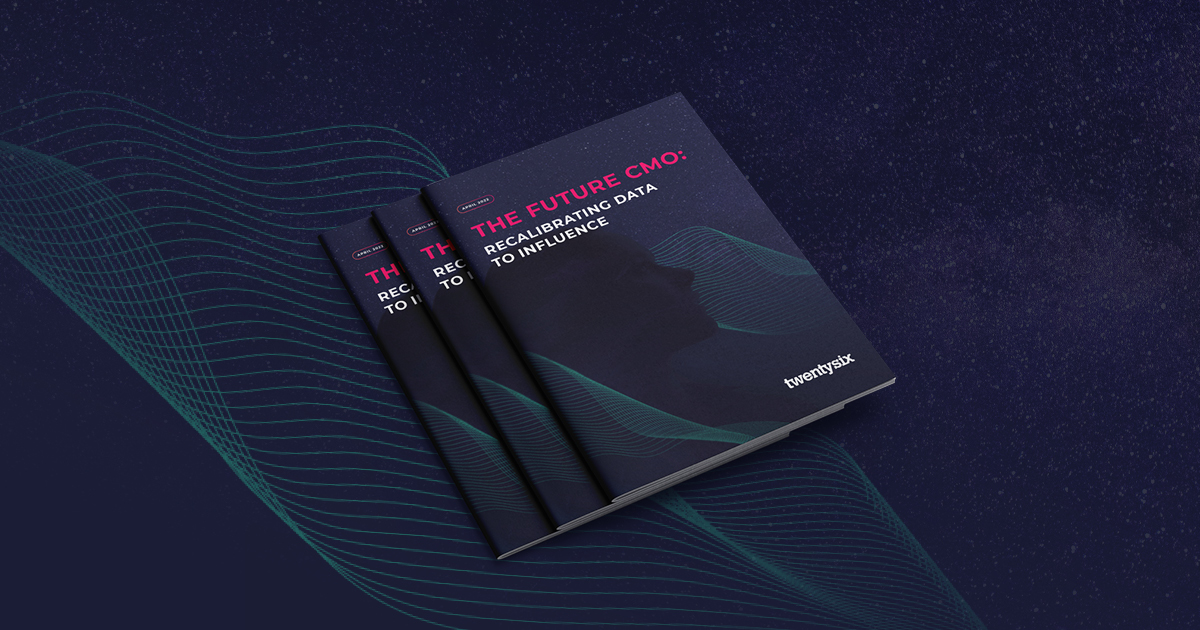 WE'LL EXPLORE:
Why marketing fatalism is flawed
Hard internal truths for the CMO
How the CMO can recalibrate marketing functions
Future-proofing: How data helps CMOs predict the future
How CMOs can become indispensable to the C-Suite
What CMOs (sometimes) get wrong about data
Actionable steps to advance your data maturity
Secure your reputation with twentysix
twentysix is No.1 in The Drum's Elite 30 digital agencies in the UK.
We understand that reputations are built on demonstrable results, communicated clearly across business functions. We arm CMOs with actionable, data-driven marketing tips, helping them to cement their reputations as groundbreaking marketing leaders.

Get in touch today, and let's discuss your vision for growth.